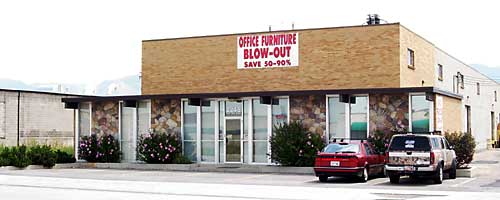 We are a wholesale liquidation company that not only buys out assets from companies that have gone under at auction prices, but we also acquire closeout deals and discontinued products directly from the manufactures! Buying products at this volume gives us an advantage and allows us to offer the 'BLOWOUT' prices to our customers.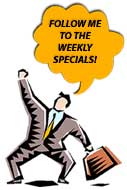 How Can This Help You?
With our mass buying practices, and years of experience in helping companies design and layout their new or renovated office space, we can offer items up to 70% off the retail price! This makes the often cumbersome process of upgrading or outfitting an office into a very attractive bargain for the average buyer.
We strive to meet the ever increasing demands of finding true bargains within our warehouse and on EBay. We have over 60,000 square feet of storage space full of discounted products. The items we list at eBay are just a small sample of the items we carry. We will go the extra mile in Customer Service to ensure you are happy with your purchase!
What Items Do We Retail?
GREAT QUESTION!
From brand new office and home furnishings to used and industrial items, we get an assortment. We often get things in that are a little off the beaten path. We like to think of this as the hidden treasures in our line of work. We carry everything to outfit or decorate your home, office, warehouse or reception area, from the executive leather chair to the staples and paper clips.
If we don't have what you are looking for WE WILL FIND IT FOR YOU!!
We pride ourselves in being able to help you design and create a plan within your budget and then locate a solution that is affordable and will meet your individual needs.

These pictures represent the type of inventory you can expect to see when you stop past our warehouse. Although we update this web site often, we may not have these exact models available in the warehouse. This should help show you the quality and inventory of furniture you can expect from our many supply resources!